Yo! Benimaru here, and do you want to be cool like me?! Well then, I got the deal for you! Try my new product called Beni Shampoo! With this, you'll be the coolest on Earth! Need some proof? Then read on!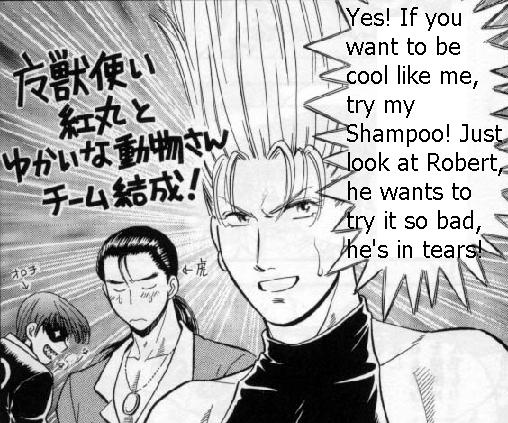 I've gathered up some models to prove my product does work! And here comes the first one...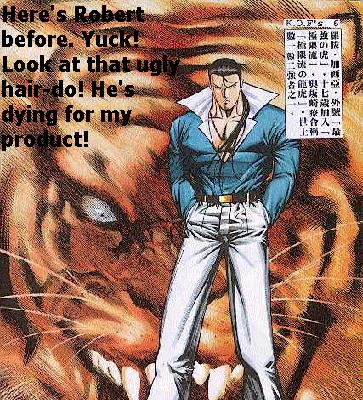 AFTER. . .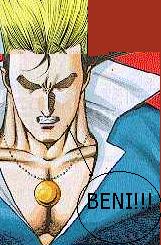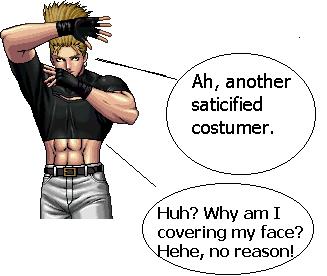 MEANWHILE. . .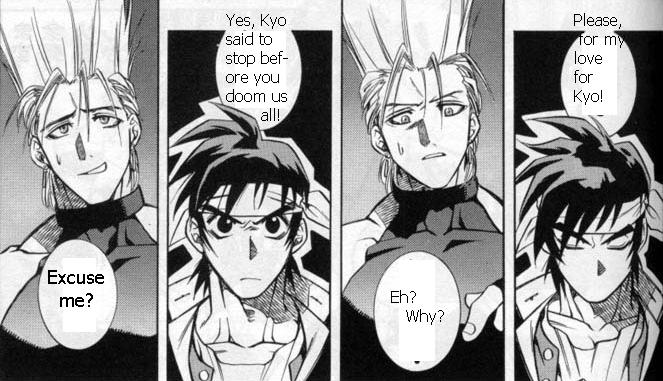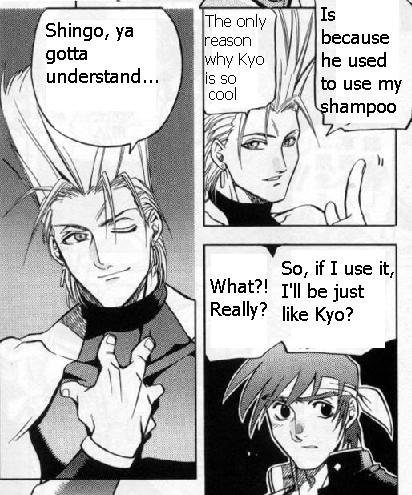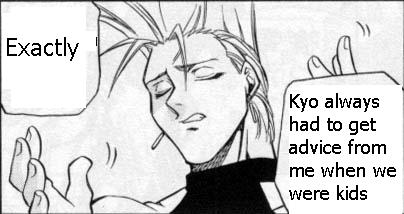 Then, there are some tragic stories about people's hair styles. They get made fun of, and other worse things. But, with my shampoo, that'll never happen! Lets observe Ms. Leona and see what happened to her!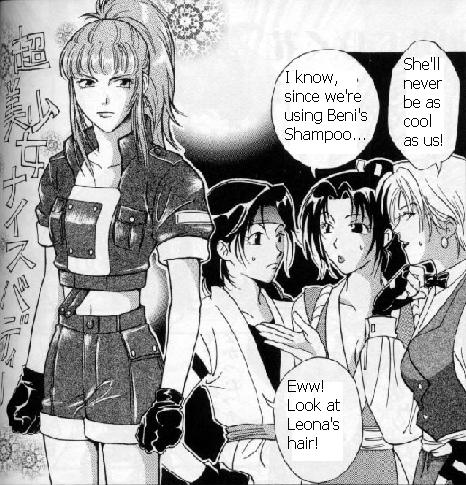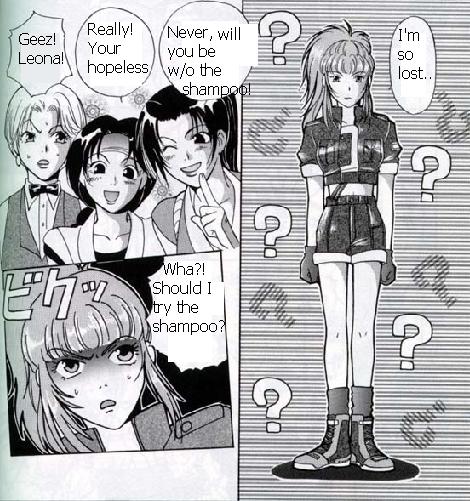 If only those girls warned Leona sooner...the madness...brought her to this..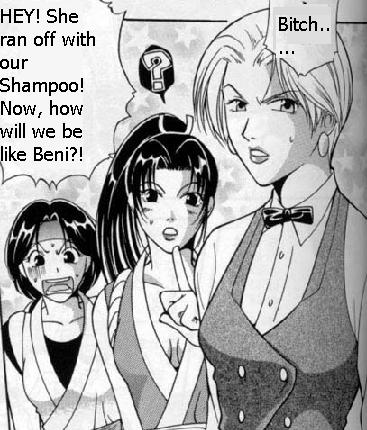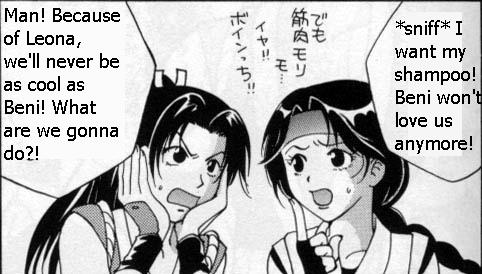 If only Leona would of asked...I would have given her a free sample! Luckily, those other girls earned back my love and got their shampoo. Now, back to reality. Our second model, Iori. Eww! His hair is screaming for a new look!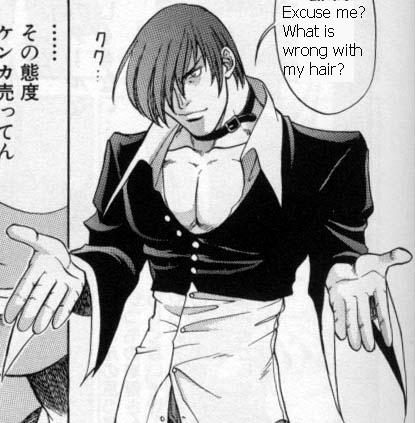 AFTER. . .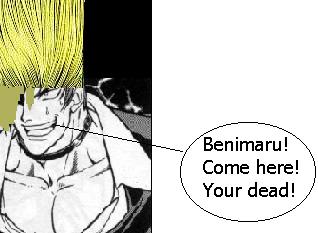 *laughs nervously* Hehe! I thought you'd like the new style! Iori...Iori..you really don't wanna charge up that fireball now do ya?!....huh? Shingo! What are you doing with that convinced customer?!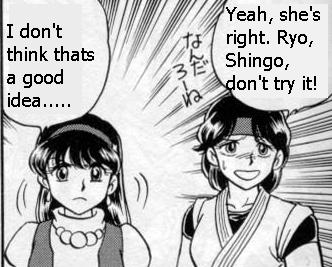 Yuri! You traitor!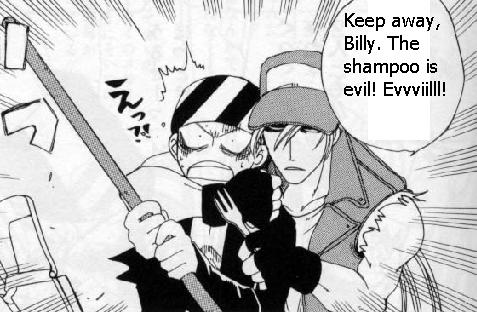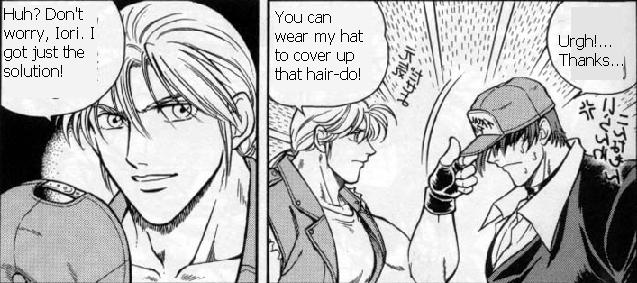 Terry, not you too!...huh?!...Yamazaki! What are you doing?!!!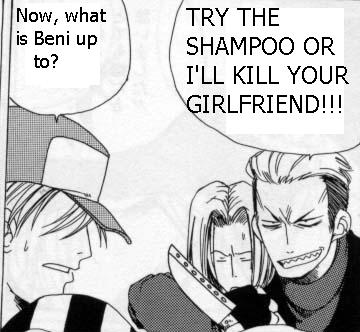 Crazy Knife Guy! We don't threaten people into trying our shampoo!...hmm?..I feel like someone is behind me..ack!